City Council Pin Badges
We are pleased to announce the sale of replica City Council Pin Badges to coincide with the opening of the City Council Exhibition in City Hall between the 11th November and 17th November. They are on sale for £2 in our shop and on our website.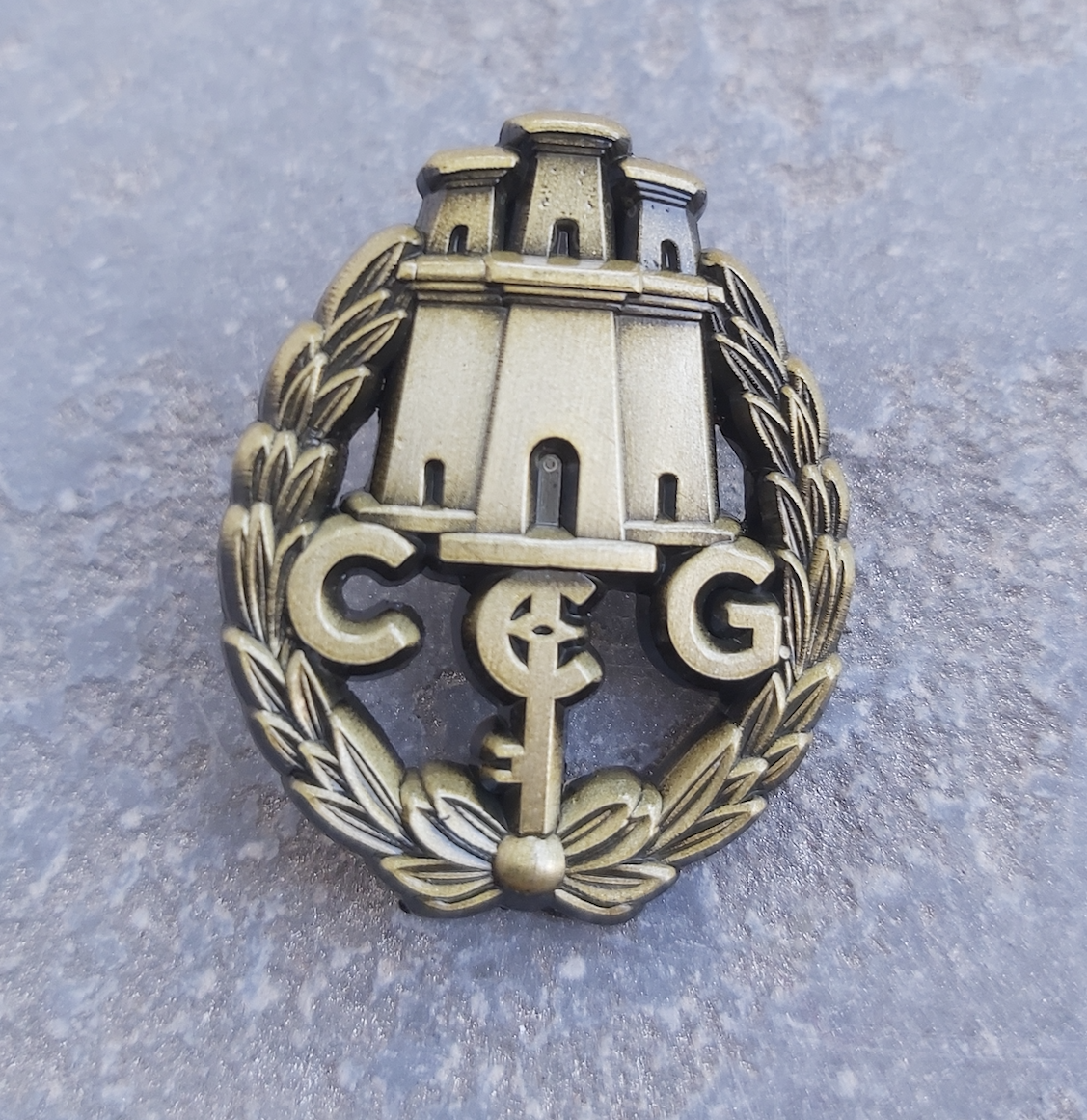 The badge itself is modelled off an original badge held by the Gibraltar National Archives and has been adapted for a clutch pin backing.
Read more about the sale and the exhibition in our Press Release here.
There are a limited number of badges so make sure to get one today!