'A History of Telephone Services in Gibraltar 1886 - 2001' - a Talk by Malcolm Beanland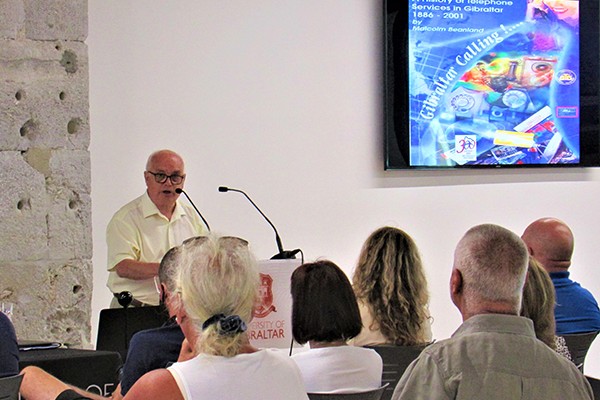 This tour is for MEMBERS ONLY.
Local author Malcolm Beanland will be giving a talk based on his book published in 2001, Gibraltar Calling - A History of Telephone Services in Gibraltar 1886-2001. Malcolm provides an insight into the development of telephone communications on the Rock up to the present day; the invention of the telephone by Alexander Graham Bell in 1876, the part played by The Eastern Telegraph Company, and part played by many Gibraltarians employed by the City Council and the Government of Gibraltar in the development of Telephone services throughout the 20th Century and until what is today Gibtelecom. He also explores the importance of telephone services to residents and businesses of Gibraltar throughout nearly 140 years.
Location: Charles Hunt Room, John Mackintosh Hall.
Time: 7pm to 8pm.

BOOKING IS ESSENTIAL. Call 20042844 or email shop@gibraltarheritagetrust.org.gi to secure a seat at this talk.