Sale Launch of Calendar 2024!
The Gibraltar Heritage Trust is pleased to announce the sale launch of our 2024 Calendar. This year's calendar features artworks by well-known Gibraltarian artist, Leni Mifsud (1906 – 1989). Her artwork spans a career of 60 years and she is one of Gibraltar's most celebrated artists of the 20th century. Many of her artworks now hang in the Mario Finlayson National Art Gallery, but also included in this Calendar are paintings held by private collectors, likely never seen before, and items currently in storage from the Governments National Art Collection.
Leni began to paint from a very young age, and by the age of 23 she was becoming a household name here and abroad. Her artwork captured the realism and beauty of Gibraltar, as well as of Madiera and Morroco where Leni travelled to during her life. It was in these places that she discovered art impressionism which would inspire her life's work. Her use of bright bold colours and palette knife work made her stand out, even catching the eye of other renowned Gibraltarian artists such as Mario Finlayson who said that she 'was too strong to bend to the discipline of atmosphere and light'.
Her portraiture work and still life revealed her draugtsmanship and strong sense of colours, but it was in her landscapes that she used a wide range of different styles and media such as oils, watercolours, pastels and charcoals. She was a woman ahead of her time in Gibraltarian society, producing a large volume of work as brave and colourful as the artist herself.
The Trust would like to thank Gibraltar Cultural Services and Ministry for Culture as well as private collectors Alice Mascarenhas and Patrick Mifsud, great-grand nephew of Leni Mifsud, for the use of images in their private/Government collections. We would also like to extend our gratitude to Alice and Alfred Sacramento who assisted in the research and photography of the paintings.

Calendars are on sale NOW. Click here.
Purchase in our Giftshop for £9.00 (£8.00 for members of the Trust who show a valid membership card in the shop or use the coupon code provided at checkout on our website). If you have any queries call us on 20042844 or email shop@gibraltarheritagetrust.org.gi.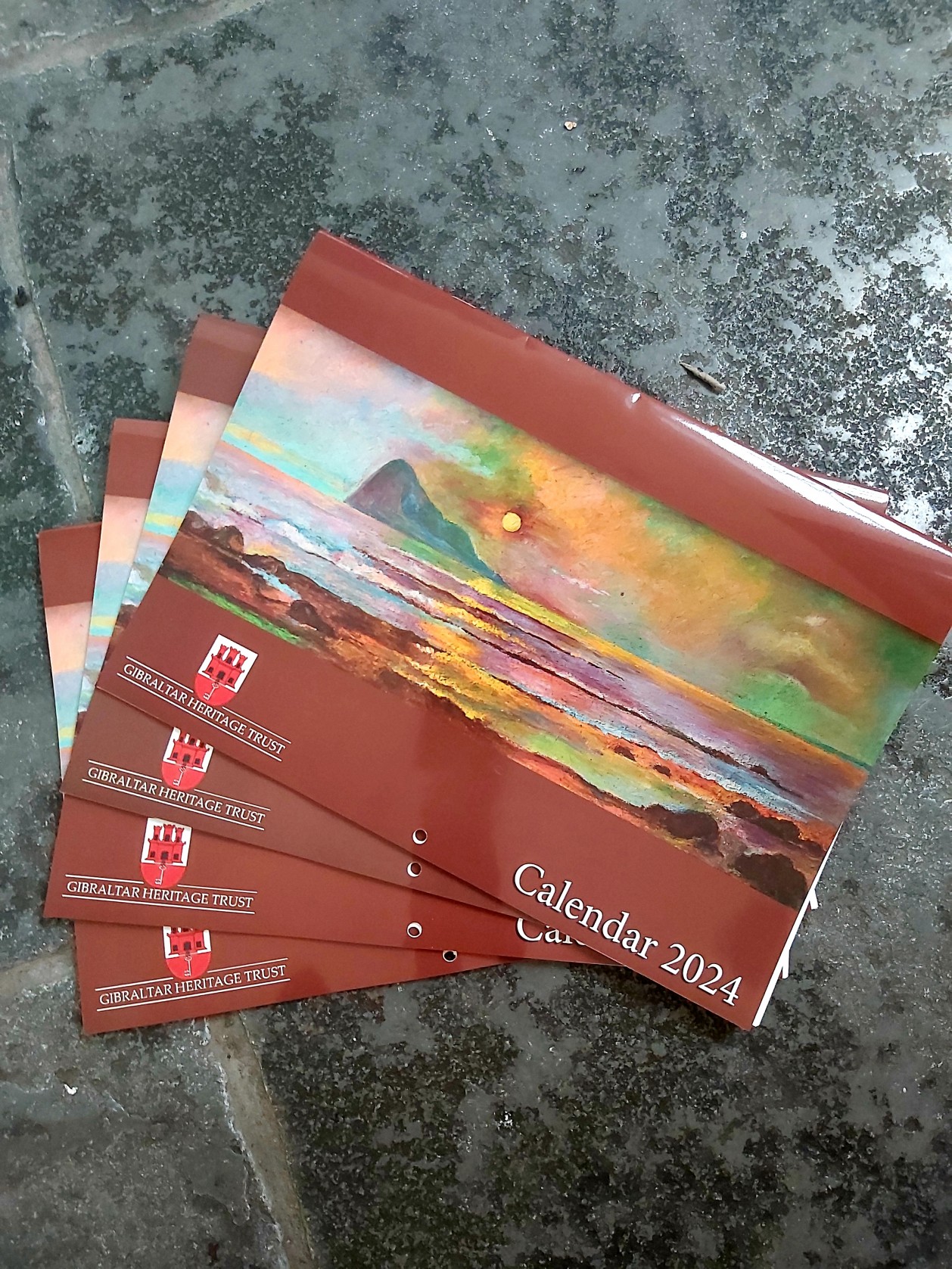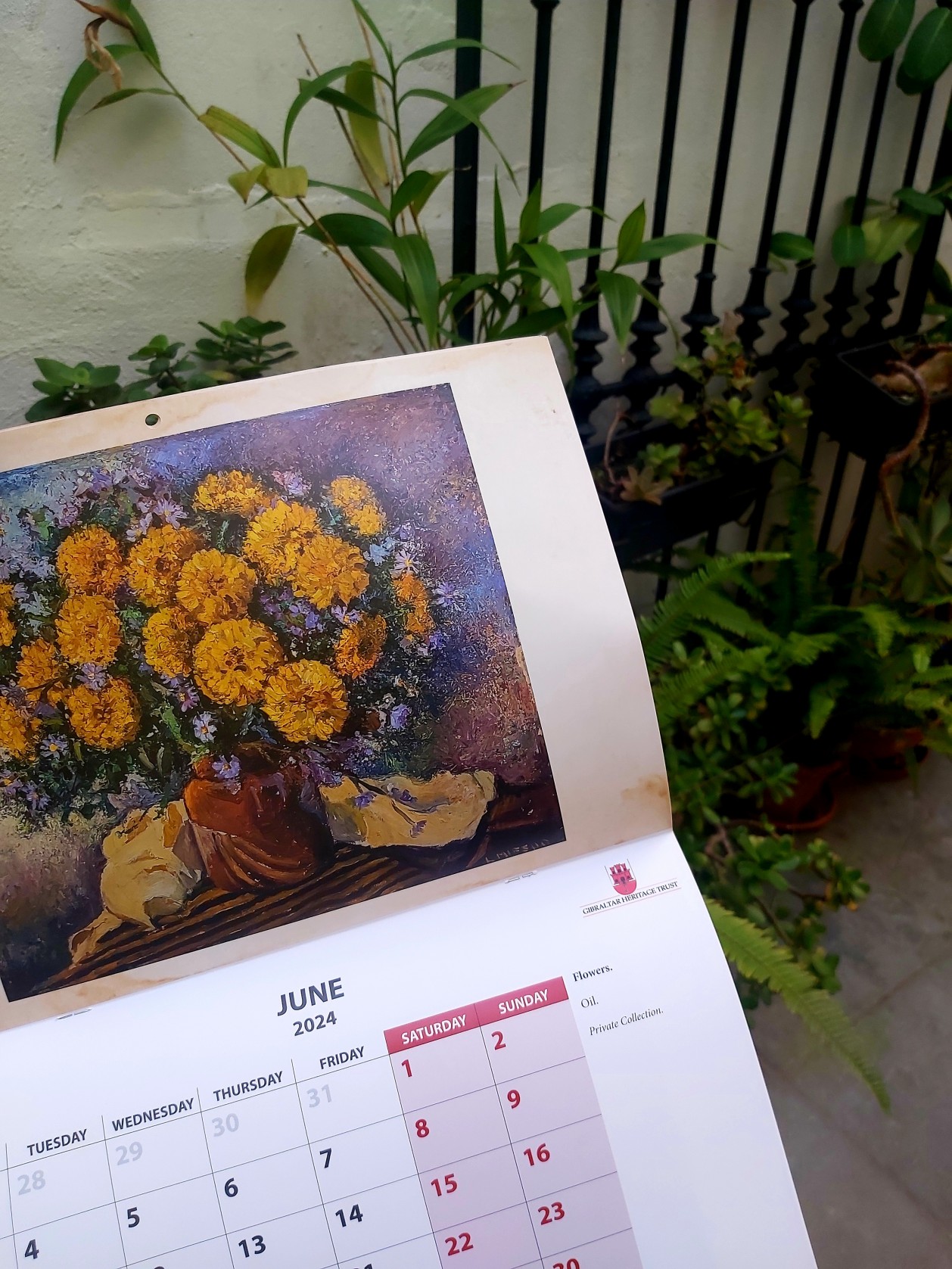 Every effort has been made to ensure that all information is correct at time of going to press.