Alabaré Heritage Project at Lord Airey's Battery
Last week, we welcomed veterans from the UK based charity Alabaré to assist Pete Jackson to restore the 9.2" gun at Lord Airey's Battery which was in dire need of restoration. Their progress of works during the week has meant this site is one step closer to being fully restored and preserved for years to come. Their hard work was supported by a donation of £4000 from the Friends of Gibraltar Heritage Society which went towards supplying materials for the restoration, such as paint, etc. This endeavour has also been made possible with the assistance of the Ministry for Heritage and Gary Evans from Gib Scaffolding.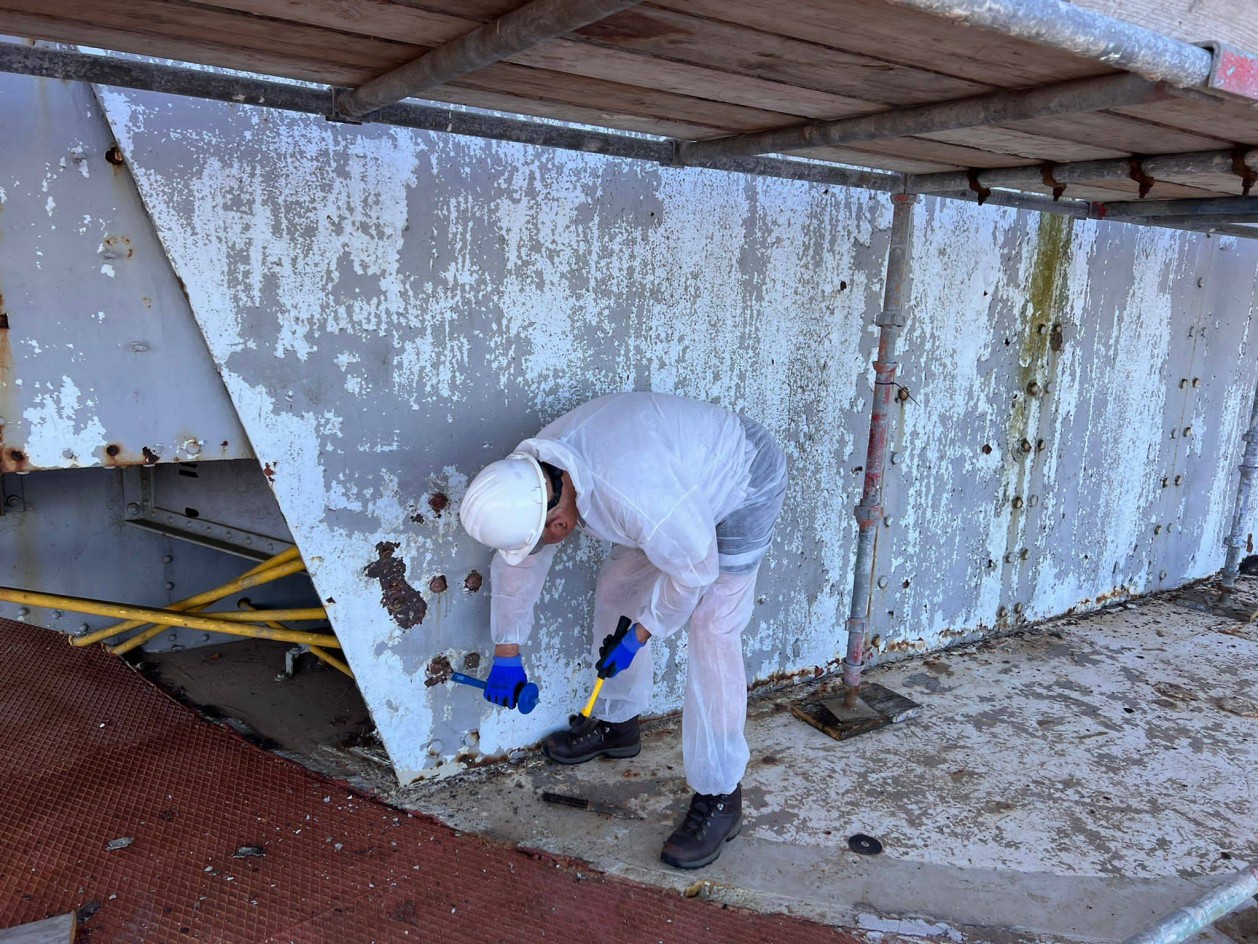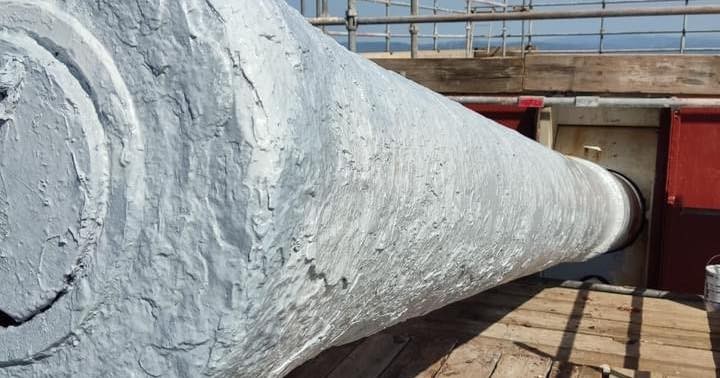 The gun barrell painted.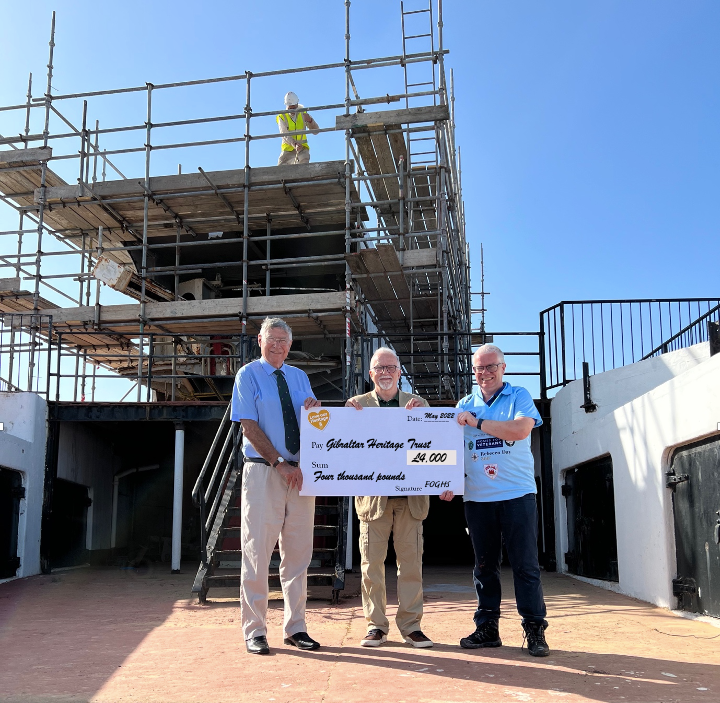 Our Chairman, Dr. Keith Farrell receiving a £4000 donation from Friends of Gibraltar Heritage Society. FOGHS representative, Richard Lord (left), GHT Chairman, Dr. Keith Farrell (centre), Alabare Charity Chairman, Andrew Lord (right).
His Excellancy, The Governor, Sir David Steel, visited the site and had this to say, "Mr Pete Jackson has, for many years, been at the forefront of the conservation of Gibraltar's rich military history, both above ground and within the Rock. For the last two years he has, with the support of the Gibraltar Heritage Trust and the Friends of Gibraltar, been conserving Lord Aireys Battery. For the last week he has been supported by volunteers from the Alabaré Charity, which is dedicated to providing homes for ex-Armed Forces personnel in the United Kingdom who have fallen into personal difficulty." HE, The Governor met the volunteer veterans and saw for himself just what has been achieved in ensuring the preservation of this amazing piece of engineering at the top of Gibraltar for many years to come.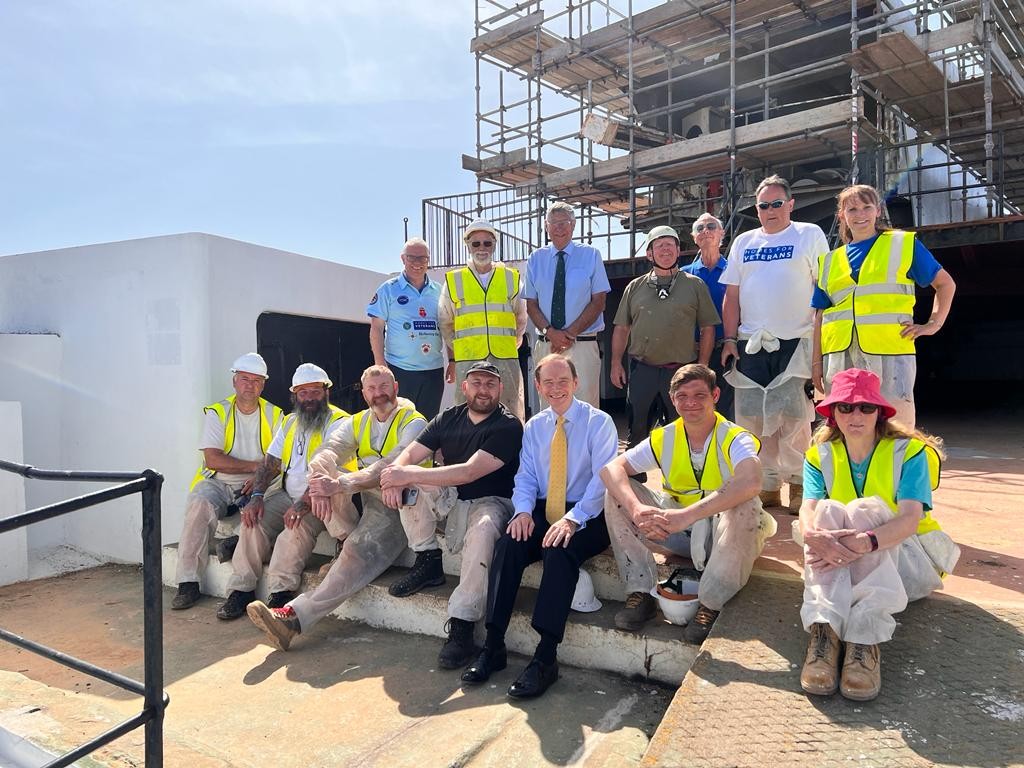 The Governor (bottom row, third from the right) with Alabaré veterans.

The work is far from over! Keep donating to Pete's Projects on our website and help Pete continue his works at the battery.