Study of skeletons found at old St Bernards Hospital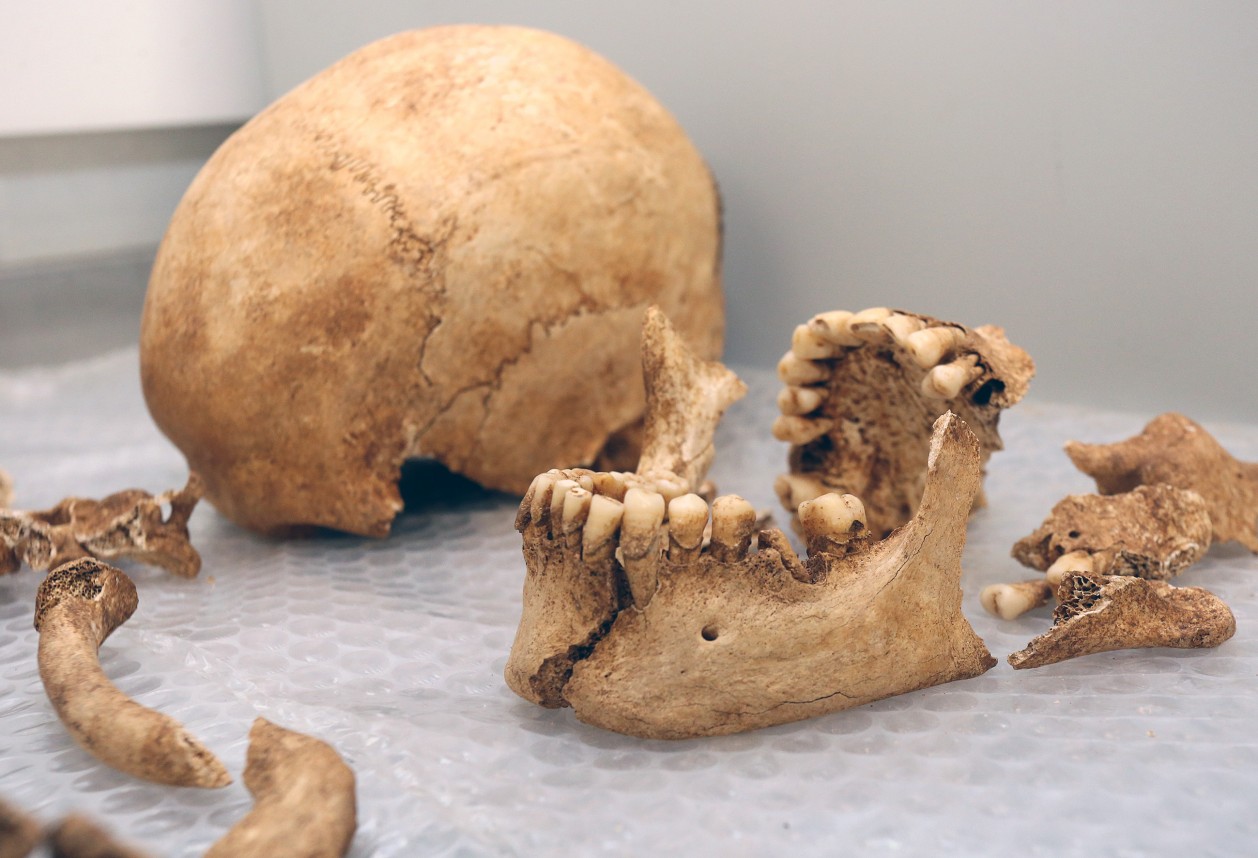 A Ministry for Heritage, Gibraltar Museum and University of Cambridge collaboration is studying the human remains uncovered in 2014 during excavations at the site of Gibraltar's old Colonial Hospital (ex-St. Bernard's Hospital) under the auspices of the Department of Education. Rescue excavations led by the Gibraltar Museum revealed a major burial ground containing more than 200 skeletons dating to possibly the 16th through to the early 18th century. Early indications suggest that the majority of the remains were buried in haste and could be from one of the Gibraltar sieges, or from the disease epidemics that came in their wake.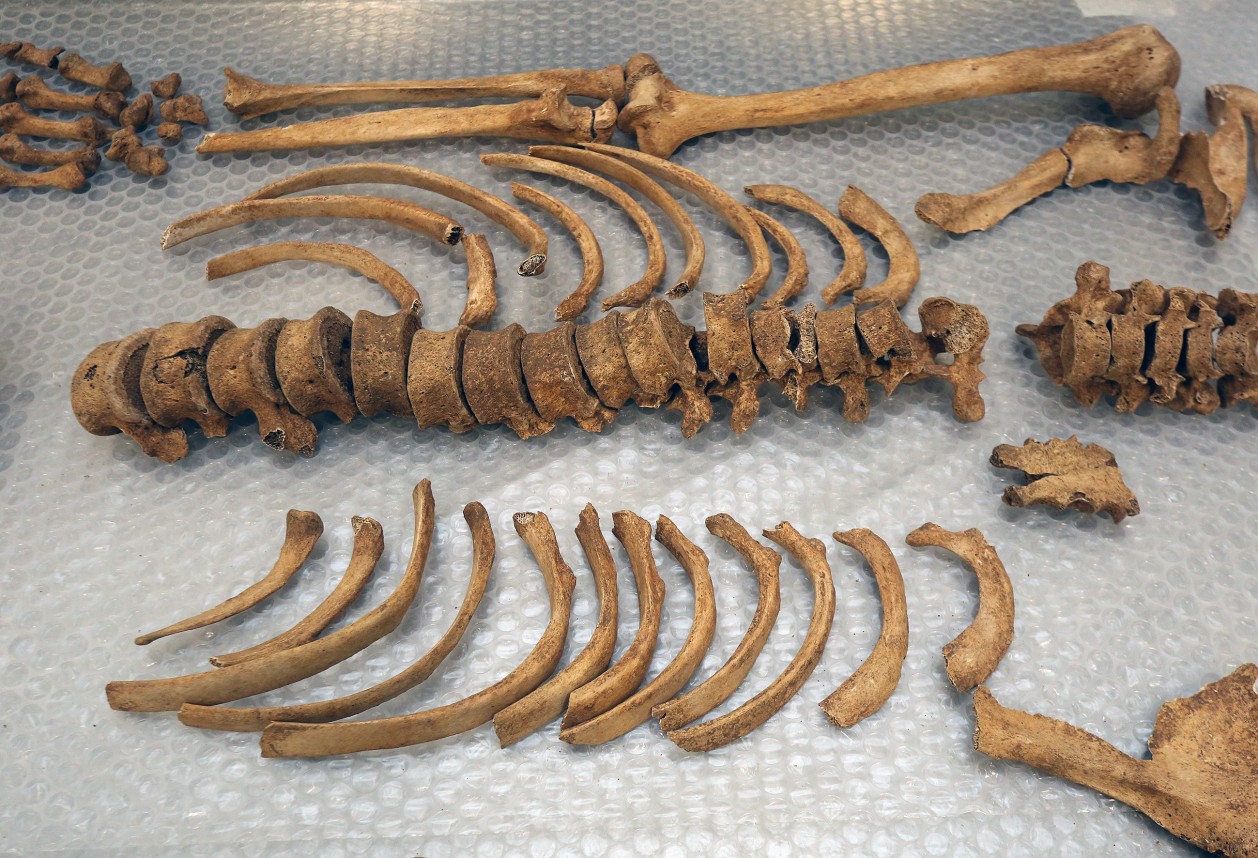 The human remains analysis is led by Dr. Emma Pomeroy together with Dr. Jennifer Grant, Dr. Kevin Lane, Devin Ward and local volunteers – historian Dr. Sam Benady, Brielle Gafan, Kasmeen Khaira and Jake O'Donohoe – in close coordination with the Gibraltar Museum.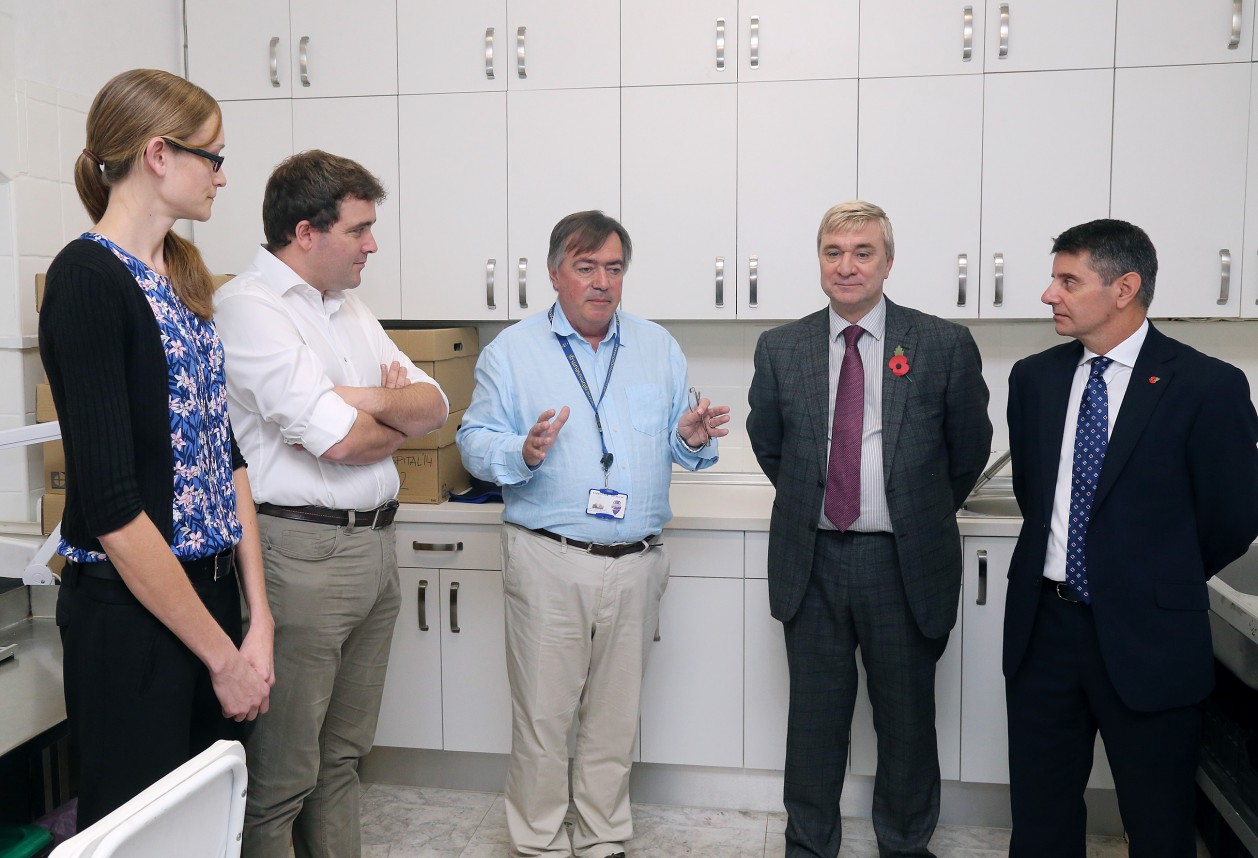 Although much study remains, early results suggest these bones belonged mainly to older teenagers and young adult men. This fits in with the theory that they were victims of disease outbreak or the aftermath of fighting during the 18th century, a time when the hospital site was used by the British military. Future chemical analysis of their bones and teeth will help reveal where these people were born and where they lived in the years before they died, offering further clues as to who they were.
Funding for this research was provided by the HMGoG Ministry for Heritage and the McDonald Institute for Archaeological Research, University of Cambridge