Wellington Front Restoration Works
We have received a number of calls and reports from concerned members of the public regarding possible damage to the curtain wall on the Queensway side at Wellington Front. All concerns have been investigated on site and with the project managers immediately. We can confirm that no damage is being caused to the wall.
As part of the clearing, cleaning and restoration project, all redundant iron railings, cables, aerials, old cement repairs, damaged grouting etc are being removed and the damage caused by their installation decades ago being made good with appropriate materials.
The main item that sparked the latest reports was the removal of an old cement repair to a gouge in the wall that used to support a lean-to roof. This lean-to was removed, we estimate, over 20 years ago and the channel that many are reporting to us is the 'scar' from this old accretion. It will be filled in as the works progress.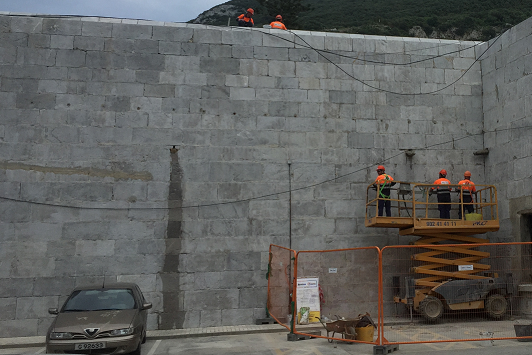 Pre works with visible old cement repairs at left of image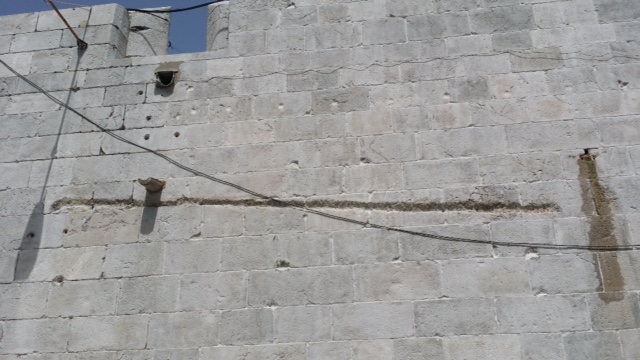 Works in progress with cement removed
The Trust has been liasing with the Ministry for Heritage, project managers and contractors throughout this restoration project and will continue to do so. The public should continue to bring these issues to the Trust for investigation if they are concerned.