Heritage Campaign List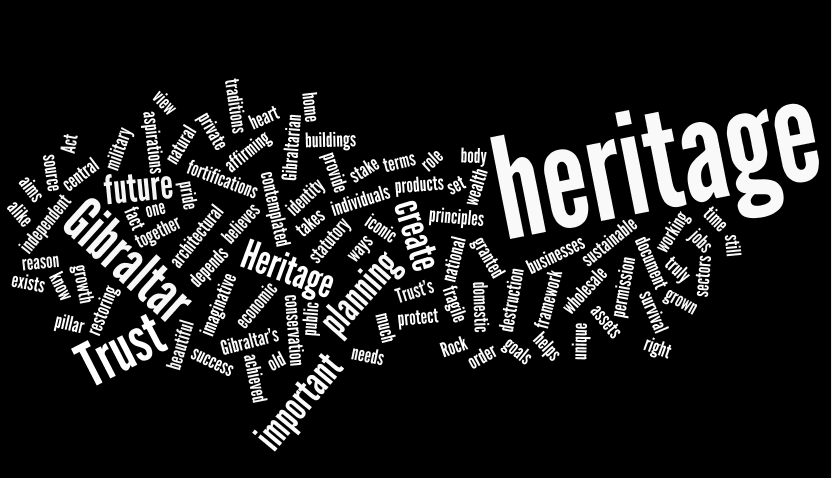 We are pleased to publish the Gibraltar Heritage Trust's Campaign List which aims to collate and focus on the main heritage issues that concern the Trust and the areas we would like to see progressed or integrated into Government policy and/ or Gibraltar Law.

The document is mainly centered around three main issues, legislation, management and resourcing. Many of the points are items that are at varying levels of progression in our contact and meetings either directly with Government and departments and agencies through the varying consultation processes that exist. We hope that this document will serve as a reference point and a proactive tool to help shape those discussions as matters and issues progress.

This document has also been delivered to Government and a copy to the opposition. It has also been issued to the local press.