Gibraltar Heritage Trust launches new membership drive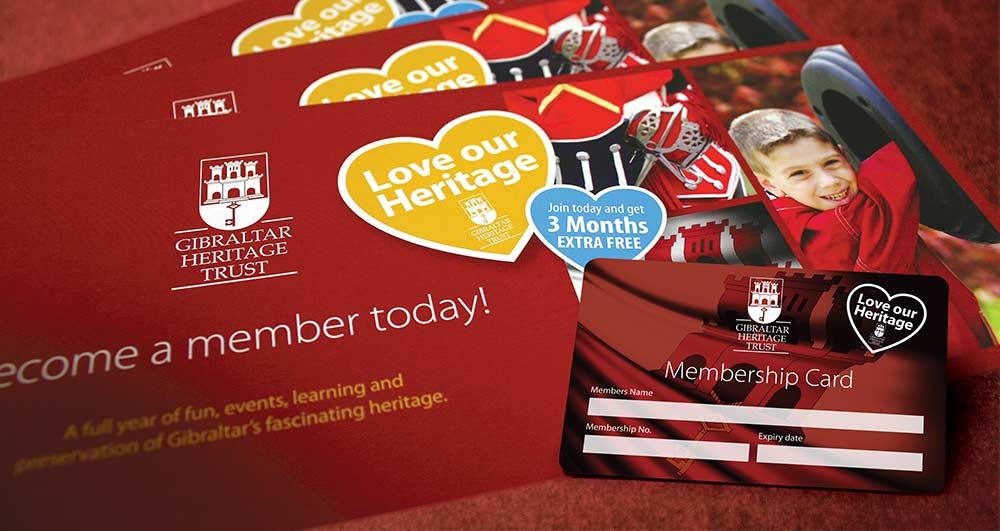 This January 2015 the Gibraltar Heritage Trust is launching a membership drive campaign in support of their work preserving and interpreting Gibraltar's rich past. The membership initiative, sponsored by EY, has the objective of reaching every Gibraltar household and, through the vehicle of a new website, also the global Gibraltar expat community.
Claire Montado, Chief Executive of the Gibraltar Heritage Trust, said: 'Heritage has never been a more exciting and popular topic. Countries everywhere are looking back into their past to rediscover their roots and learn about their ancestors. We are so fortunate that Gibraltar has such a rich and varied past that would be the envy of far larger places- in fact the UNESCO World Heritage bid this year going forward for the Gibraltar Gorham's Cave complex is testament to this. This membership drive is our way of reaching out to the community, both here and overseas, and offering them the opportunity to support our valuable work.
JJ Pisharello, Managing Partner at EY said: 'We are delighted to be supporting this initiative to connect Gibraltar's community, far and wide, with our diverse past. So much of our present and future is coloured by the history of who we are. This drive, to recruit new members to Gibraltar Heritage, is relevant to us now and how we all celebrate our identity.'
Claire Montado continued:
Over the next few days every household will be receiving one of our letters introducing the scheme, with an exclusive membership card. To activate it, simply visit www.gibraltarheritagetrust.org.gi and head to the membership page. From there new members can input their membership information and pay online – three months are included free of charge. It is as simple as that to become a supporter of our fantastic heritage.
In addition to becoming a supporter, membership will offer discount rates on Trust souvenirs and publications as well as subscription to an e-newsletter and annual report. The Trust also runs, exclusively for members, an annual programme of visits to historical sites led by expert guides, with opportunities to see places not always open to the public.
If you are already a member of the Trust, we would like to thank you for your support over the years and also invite you to take up the offer of 3 extra months on your current membership when you renew on the 1st April 2015.
Visit our new website www.gibraltarheritagetrust.org.gi which will be the home of all the latest news from the Trust.
Claire Montado added: 'We operate on a not-for-profit basis so members are crucial to us not only for the small annual subscription but also because they can help us celebrate our heritage with visitors to Gibraltar and encourage a revived global interest in our unique home'.
For more information please contact Kiran Aujla on 20067812 or kiran@wearebwi.com.