Calendar 2022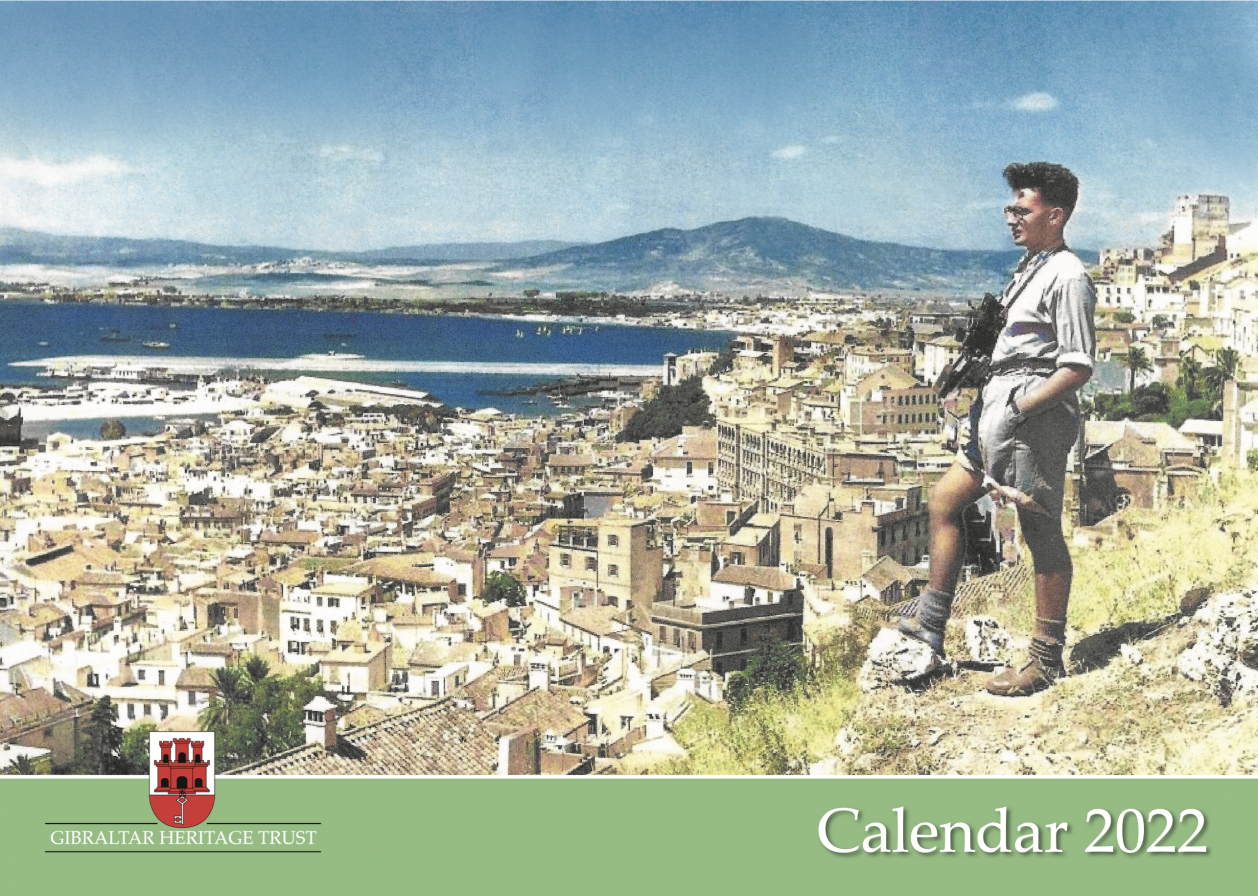 Front Cover featuring photographer Ivor Nicholas on the Rock and La Linea de la Concepcion in the background.
Our Calendar 2022 is now on SALE!
This year's theme explores Gibraltar from the early to mid-1950s through images taken by Photographer Ivor Nicholas who was stationed with RAF Gibraltar during this period. The images have been colourised to add a different and perhaps more relatable perspective of Gibraltar back then. Read more about the inspiration behind the theme in Press Release here.
Price: £8.00
This Calendar can be purchased in our shop or on our website.
By purchasing a copy of this Calendar you are helping the Trust to continue its work for the preservation of our local heritage.