Heritage Awards 2023 Winners
The Gibraltar Heritage Trust is pleased to announce the recipients of this year's Heritage Awards. This year we celebrated our 30th Anniversary of Awards.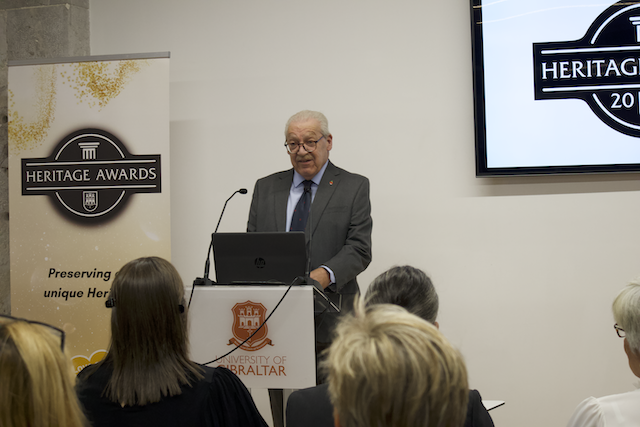 This year 1 property received a Group Award, 1 person received an Individual Award, and 3 special commendations were awarded. The awards were presented by the Hon. Dr. John Cortes, Minister for Heritage, alongside Ian Balestrino, Chairman of the Gibraltar Heritage Trust at a presentation event at the University of Gibraltar.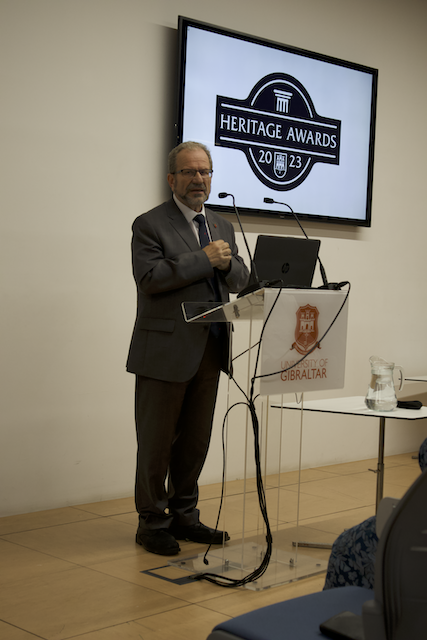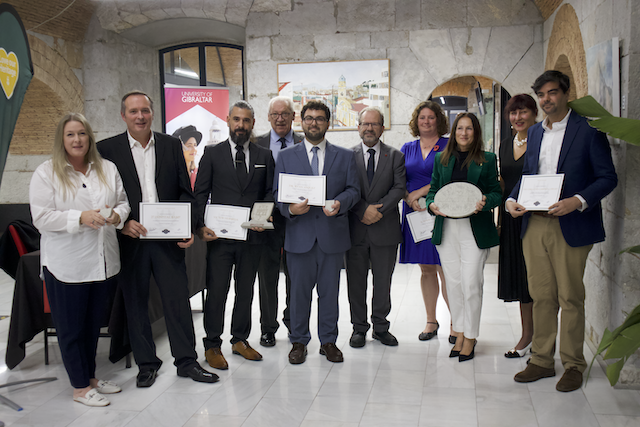 A Special Commendation was awarded to Napier House, 1 St. Christopher's Alley for the sensitive conversion of an ex-MOD quarter into a modern family home. The Mumford family have thoroughly researched the history of the building and used the knowledge gained to inform the modernisation of the property into a family home whilst keeping original proportions and features both internally and externally. These include the fireplace, interior doors and skirtings, staircase and exterior features. External restoration has included retention and repurposing of features like the coal bunker and restoration of the wooden porch and retained in its original form. The property is an example of how more relatively modern buildings are also part of Gibraltar's wider story and can continue to serve our community. The award was received by Helen Mumford.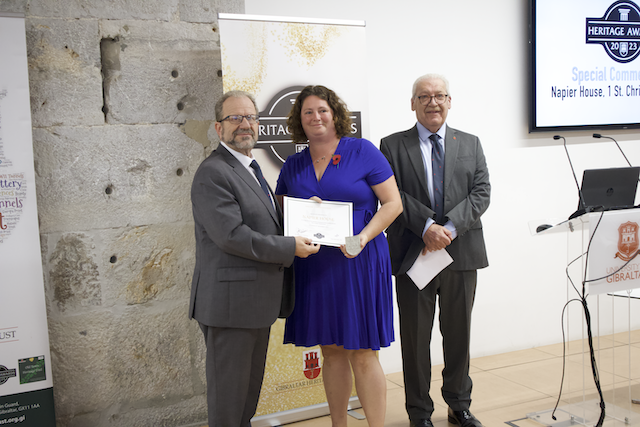 A Special Commendation was awarded to 27 Hopsital Ramp which continues to undergo a sympathetic refurbishment in the Old Town. This restoration project has been driven by the owners of the building, JenniferYeo, Claudia Schiel, David & Brenda Dinwoodie and Daniel & Anjie Tavares who have led the main works. They have aimed to retain as many of the original features and enhanced them where possible, including refurbishments to the Tavares family flat on the top floor, restoration of the ironwork balconies and balustrading, re-pointed stone walls, shiplap boarding in the patio lightwell, and flagstones and arches which are typical of traditional homes in Gibraltar and is in keeping with the character of homes in the Old Town. A few elements are yet to be completed. The award was received by the owners of 27 Hospital Ramp.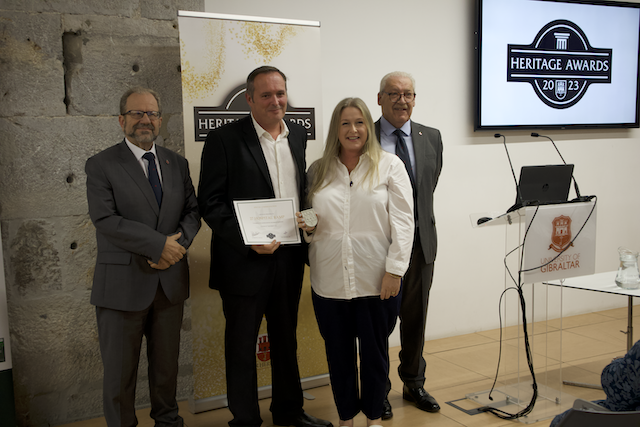 A Special Commendation was awarded to Dr. Ryan Asquez, as 'The Llanito History Doctor'. Dr. Asquez has dedicated most of his researcher career to learning and writing about Gibraltar's medieval and religious history and has more recently brought this history to life to a new audience through his facebook and Instagram accounts. In an engaging Vlogging style, Dr. Asquez shares snippets of information and anecdotes of Gibraltar's history in just 30-40 second video clips and through his use of llanito language and quips, he has created a unique style that captures the imagination and leaves viewers wanting to find out more. The award was received by Dr. Ryan Asquez.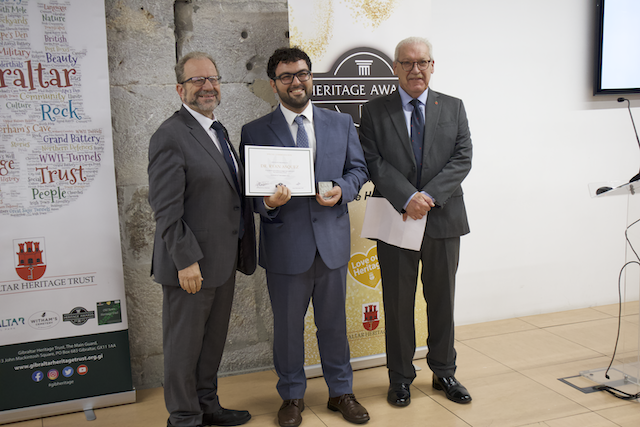 A Group Heritage Award was awarded to The Gibraltar Garrison Library for their Digitisation and Respository Project, 'From the Analogue to the Digital Age', undertaken by its staff and Trustees. Their efforts to beautifully restore the library basement for use as a modern day repository have surpassed their vision. Their works have included the removal of accretions, restoration of walls and features such as original flooring, environmental conditioning, and provisions for a stable climate for the storage and restoration of items from the collections. The project will ensure the continued conservation of the library's over 200-year-old collection and will be of wider benefit with much greater access, both locally and internationally, to items held. The award was received by Director of the Gibraltar Garrison Library, Dr. Jennifer Ballantine-Perera.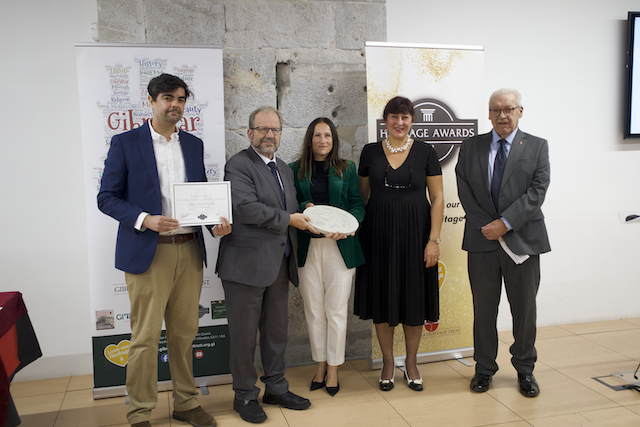 An Individual Award was awarded to Victor Hermida for his outstanding contribution to heritage preservation. Mr. Hermida has dedicated many years to chronicling and sharing our unique history, whether through Trust tours, surveys, reports and articles for the Fortress of Gibraltar Group, or through his incredible photography work. He continues to be extremely active in this field. Most recently, he provided illustrations and photography for the publication, 'A Rocky Labyrinth: The History of the Streets, Roads, Lanes and Ramps of the City of Gibraltar', a comprehensive volume that documents and explores the history of Gibraltar's streets. This is his fifth collaboration with heritage enthusiast and author Manolo Galliano, with a second volume of this work due to follow shortly. The award was received on his behalf by his wife Eli and son Victor.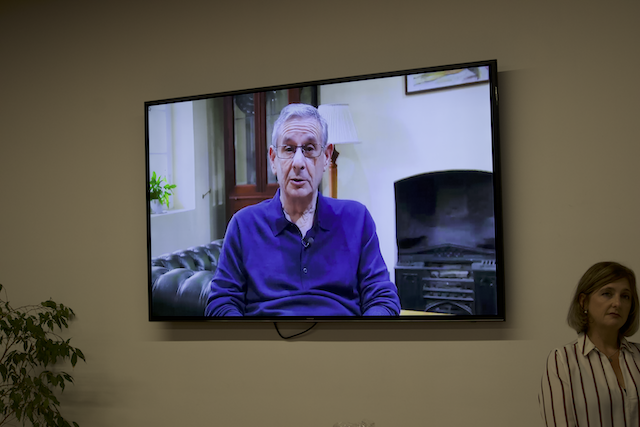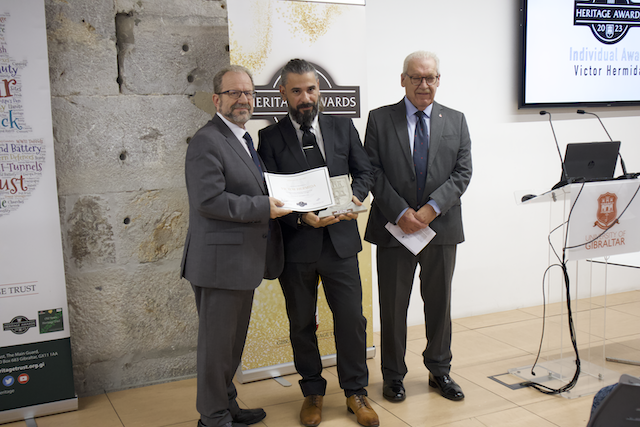 We would like to extend our gratitude to the University of Gibraltar for the use of their facilities to hold this event and Jordan Lopez from GibMedia who has worked with us to enhance the presenattion of the awards.