Northern Defences end of first phase
HMGoG has today issued the following Press Release
The Government is pleased to announce the end of the first phase of works at the Northern Defences. A team of Royal Engineers have very kindly agreed to initiate the next phase later this week.

The Northern Defences, often known locally as 'The Jungle', is a unique network of tunnels, galleries and defensive positions linking the Road to the Lines and the Upper Galleries to Casemates Square. This engineering feat was completed at the end of the 18th century but in later years it fell into disrepair and became extremely neglected. In recent years the area has become little more than a dumping ground for unwanted rubbish.

The current project to restore and improve the area is led by the Deputy Chief Minister, the Hon Dr Joseph Garcia who heads an inter-ministerial committee together with the Minister for the Environment Dr John Cortes, the Minister for Heritage Steven Linares and the Minister for Tourism Samantha Sacramento. In addition to the political group, there is a group of officials and technical advisers to the Government which is assisting in taking the matter forward.
The Deputy Chief Minister Dr Joseph Garcia said:
'As a historian as well as a politician, I am delighted to see the completion of the first phase of our project designed to clear and refurbish the Northern Defences. This has been a mammoth task but one that brings huge rewards. This area is an important part of Gibraltar's heritage and it will form a key role in the renewal of the old town district. The Government has already made it clear that this is very much a long-term project which will be carried out in phases over a number of years.'

The Heritage Trust has been equally supportive of the project. Its members have been an essential part of the working group and of the decision-making process. Claire Montado, CEO of the Trust, has commended the work that has been carried out. 'It will make the area enjoyable, not only to local people but also to our many tourists,' said Mrs Montado.

The first phase of work involved the removal of approximately 500 tonnes of rubbish and this has now been completed. It has not been an easy logistic task: there is no access to the site for vehicles so all rubbish has had to be removed by hand and the new materials brought on to the site in the same way. However, this method of moving material did result in the recovery of several historic relics, such as cannon and mortar shells which in due course will be displayed on the site.
The completed area around the foundations of the Puerta de Granada will be made safe before works progress into a second phase which will provide a link to the Middle galleries and Upper Rock. This is the work which will be initiated by a team of Royal Engineers, starting on Sunday 7 June.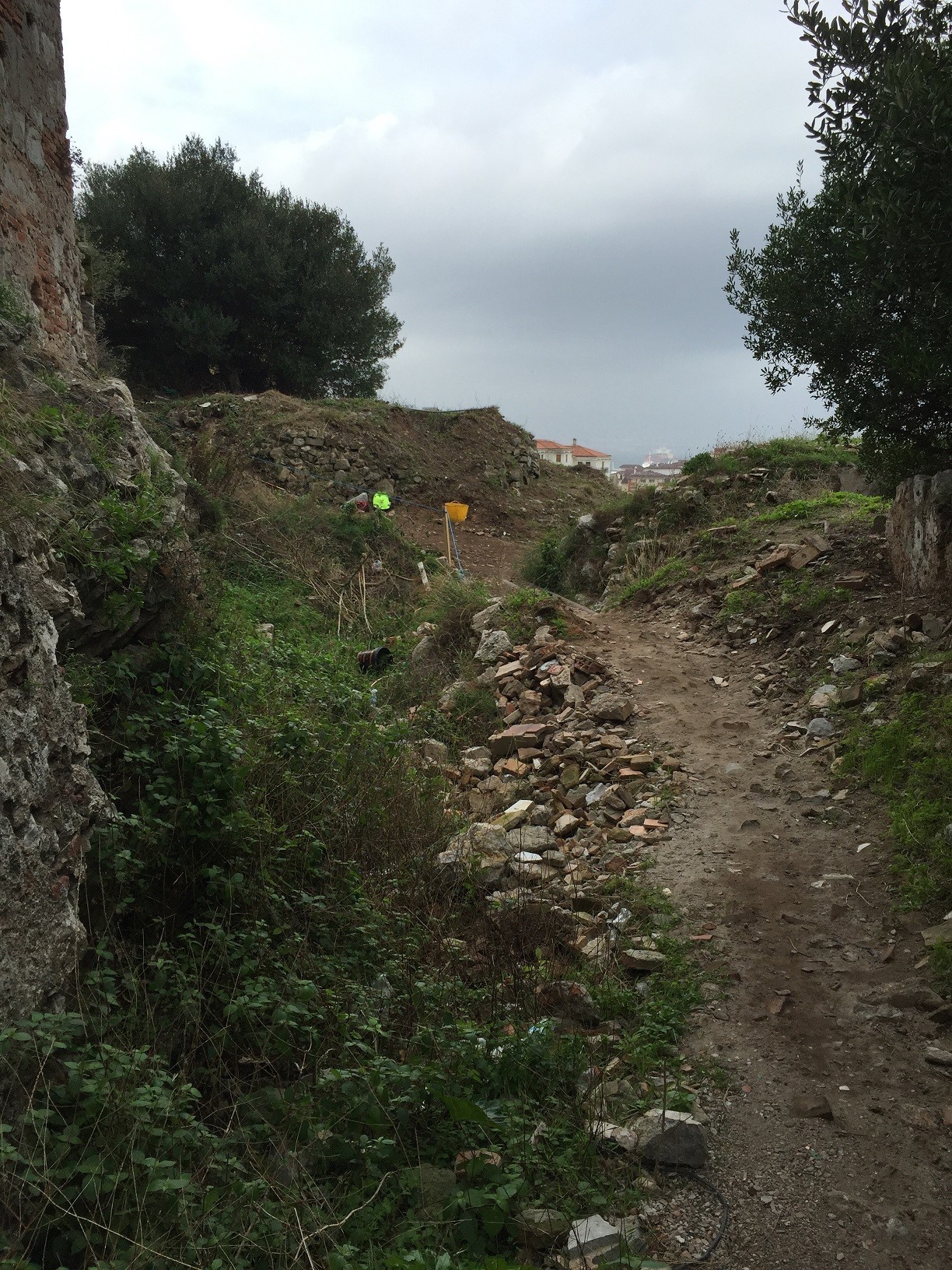 The view in November 2014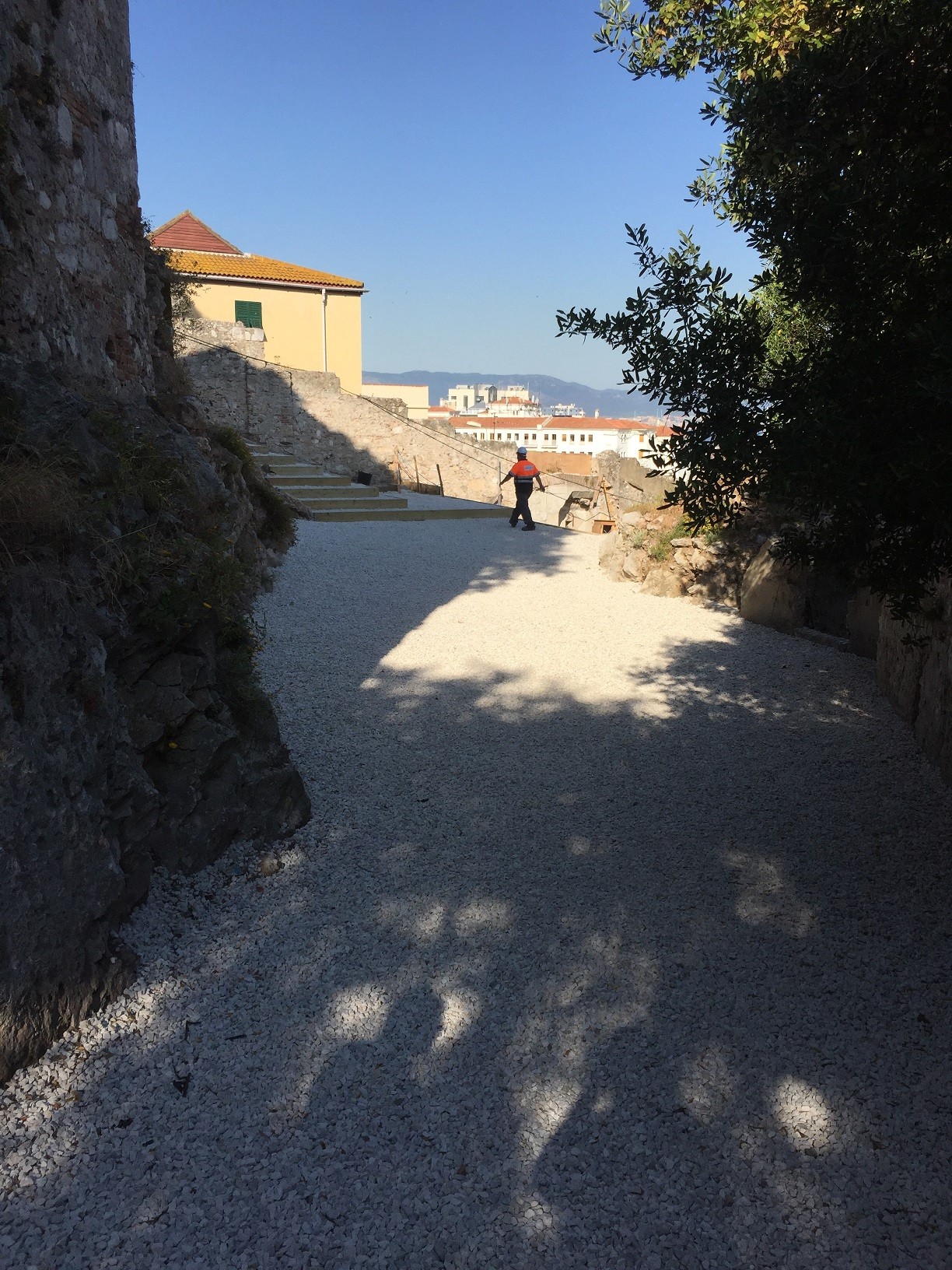 May 2015