GHT Flag Day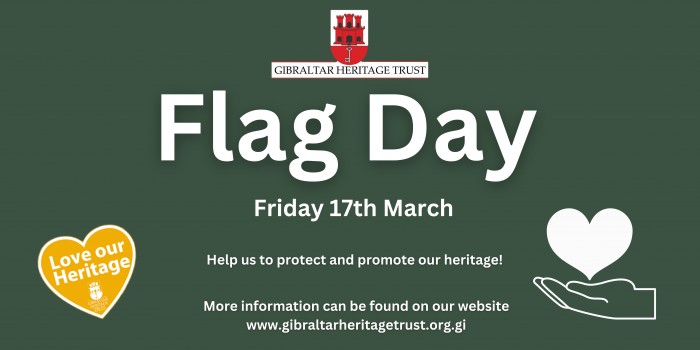 The Gibraltar Heritage Trust will be holding a Flag Day on Friday 17th March to raise funds for the Trust's work in heritage preservation and promotion around the Rock.

Our three collection points will be:
John Mackintosh Square (Piazza) between 9am and 2pm.
ICC between 8am and 12pm.
Morrisons between 10am and 6pm.
We will also have volunteer forms and membership forms available at all points for anyone wishing to join us.
Come and see us on Friday and help us to protect and preserve our heritage.